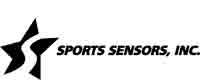 Sports Sensors, Inc. was founded in 1998 after an initial patent application for a unique radar speed sensor received an affirmative decision by the U.S. Patent & Trademark Office. Incorporated in Ohio as a "C" Corporation, Sports Sensors, Inc. is privately held by the Company founder, a highly skilled engineering partner (company), and several individual shareholders. Equity and debt financing is providing the capital for the creation of proprietary Doppler radar products, primarily for sports applications. Our investment emphasis is on matriculating unique product concepts, developing the associated intellectual property, and bringing on-stream custom production test equipment, rather than for the acquisition of "brick & mortar" facilities, hiring staff, and purchasing or leasing standard manufacturing equipment. Our investments have resulted in the creation of seven unique radars and accessories, the award of six U.S. and two foreign patents, and receipt of five trademarks. We own fifteen pertinent domain names and have six former web sites that now link to www.sportssensors.com.. We are proud to say that all of our radars are made in the USA!!
The emphasis of our product designs is on affordable devices that allow coaches, instructors, players and parents to take advantage of the immediate feedback availed by accurate Doppler radar speed sensors. Our training aids, specialty sports radars and accessories are receiving enthusiastic consumer acceptance in the marketplace, in spite of our limited marketing and sales staff. Applicable sports for our current products are: baseball, softball, paintball, archery, golf, football, tennis, billiards, and soccer, with lacrosse and martial arts applications being explored. Ideas for additional accessories and capabilities to enhance the value of our current and planned products are being formulated. A Radar Data Link (RDL) accessory, using Bluetooth technology, is now available
Sports Sensors, Inc. is positioning itself to become a valuable partner for established sporting goods companies with a strong marketing and sales presence, that can take full advantage of the potential offered by our proprietary products and ingenuity!!